MAI Profile
Myanmar Airways International (MAI) was founded in 1993 as an international airline operating in Myanmar. In January 2014, the airline become a Myanmar National owned private company and full affiliate of the KBZ Group of Companies. Today it is lead by an independent board and management team.
The MAI fleet consists of new Airbus A320 aircraft, operated by a crew of trained pilots and flight attendants both from Myanmar and around the world. Our operations are fully compliant with Myanmar Civil Aviation Requirements and the operating standards of the international Civil Aviation Organization.
The safety and comfort of our passengers is the airline's prioity. MAI has a proud track of keeping our flight 100% accident free. We have the highest rating of 7 stars from Airline Ratings.com, the world's only sefety and product rating agency.
MAI operates flights between Yangon and Singapore, Kuala Lumpur, Bangkok, Gaya, Guangzhou, and Kolkata, as well as between Mandalay and Bangkok. We maintain five flight paths between Myanmar and China, including flights to Guangzhou, Hangzhou, Hefei, Nanchang, and Fuzhou. MAI began its charter flight to Seoul, Korea and Osaka,Japan in March 2013.
Our international partners include Air France Industries, Korean Air, Asiana Airlines, Malaysia Airlines, Garuda Indonesia and Sri Lankan Airlines.
MAI is a member of the IATA Clearing House (ICH), IATA and a partner of MITA system. We are the first airline in Myanmar to receive the IATA Operational Sefty Audit Program (IOSA) Operator title. MAI was named as the " Most Admired ASEAN Enterprise" in Myanmar at the 2014 ASEAN Business Awards, hosted by the ASEAN Business Advisory Council (ASEAN-BAC).
Myanmar Airways International Co.,Ltd (MAI)
No. 88, International Business Center (IBC),
11 Quarter, Pyay Road, Hlaing Township,
Yangon, Myanmar.
Tel : (+951) 967 0007
Fax : (+951) 662 627
Website: www.maiair.com
facebook: facebook.com/8Mofficial

We operate with Embraer E-190, Airbus A319s and A320. Our Aircraft are upgraded with new luxurious seats and we offer both Business class and Economy Class.
We are able to deliver the most comfortable and enjoyable flying experience available today, no matter which class you travel with.



No. of Destination - 42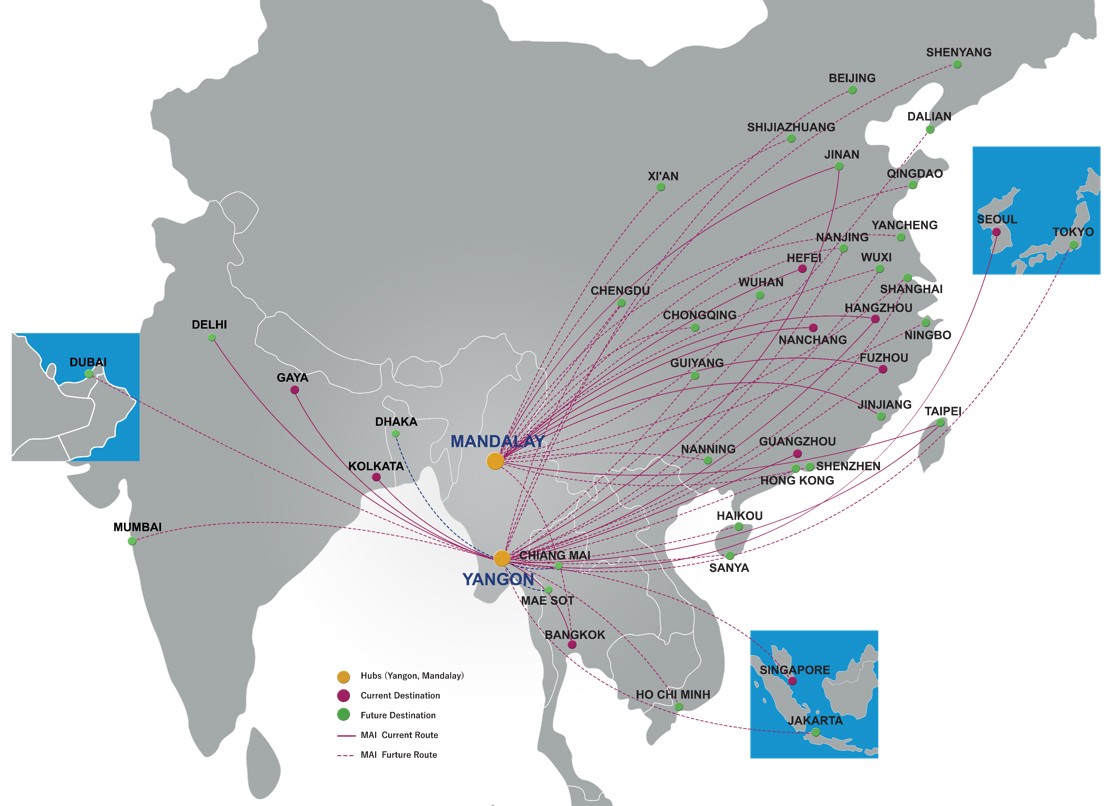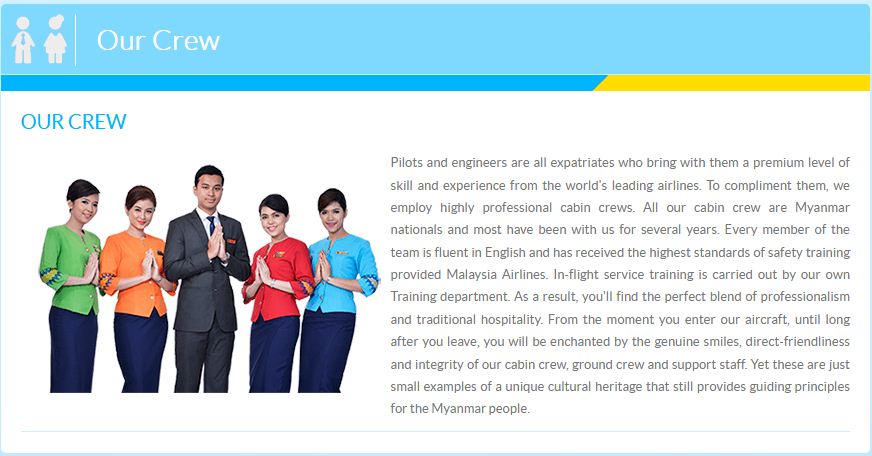 Myanmar Airways International, a member; Certified by IATA for Ground Handling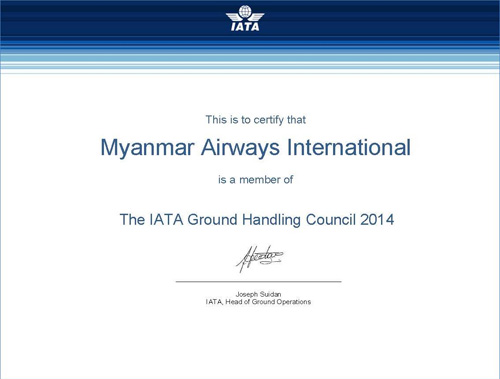 IATA present IOSA Certificate to Myanmar Airways International
Agreement Between Air France and Myanmar Airways international for Engine Maintenance Support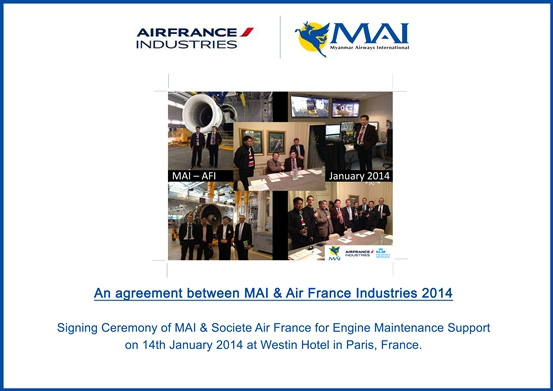 Charter service Available